How to Ship your Antique Radio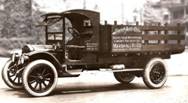 Please follow the tips below when packing your antique radio for shipment:
It is easiest to ship an antique table radio intact, rather than removing the chassis from the cabinet, the cabinet will protect the tubes and speaker. If the radio has an open back, you can carefully pack some tissue or newspaper inside the cabinet to prevent components from coming loose and rattling around during shipment. Be careful to protect the backside of the speaker with some cardboard to prevent punctures of the speaker cone. Wrap the cabinet in bubble wrap and also the prongs of the power cord to prevent damage.
With console antique radios, you must remove the chassis from the cabinet. Cut a piece of stout cardboard large enough to cover the bottom of the chassis and tape it on to protect the under-chassis components. Remove the tubes from the chassis and wrap the chassis in bubble wrap. The speaker may disconnect from the chassis, but we need the speaker to ensure it is working properly. Additionally, sometime speakers were used as part of the antique radio's power supply and must be connected to operate the radio. Cover the speaker cone with stout cardboard and tape it to the speaker frame. Wrap the speaker in bubble wrap taking care to keep the connecting plug away from the speaker cone.
Place the antique radio in a box big enough that you can pack crumpled newspaper or other padding on all sides of the radio (we really dislike Styrofoam peanuts, they tend to shift and your radio finds itself sitting on the bottom of the box). Cathedral and tombstone radios should be placed in the box face down to keep the weight of the speaker off the cabinet. Be sure to protect the grill. Wrap loose tubes in some bubble wrap or paper towels and pack them in the box. Pack this box inside another box, placing padding between the inner and outer box. Unless a truck backs over your carefully packed vintage radio, it should arrive without any damage, even if it takes a fall.
Camden Antique Radio Service (Attn: Scott)
11991 Logan Hunter Trail
Noblesville, IN 46060